Welcome to our AI webservice. Our platform is designed to save each of your estimators 20% of their time and help them win more bids by automatically generating HVAC takeoffs.

Our powerful AI software allows your estimators to calculate the required materials quickly and accurately. Our webservice uses advanced algorithms to process data and generate detailed reports in minutes.

The webservice is easy to use and requires no technical knowledge. It's set up to minimize manual input while ensuring a thorough understanding of project requirements. All you need to do is upload the tender drawings, and our AI will immediately start calculating the required materials.

The web service also allows you to easily communicate material requirements with different suppliers and contractors prior to bid day to ensure you have the most competitive price.

Our webservice is an invaluable tool for any estimator who wants to save time and win more bids. With our AI, you can be sure that you are getting the most accurate and up-to-date quotes.
Step 1: Submit your drawing's PDF
Receive an email once the review process is completed (24-48hrs)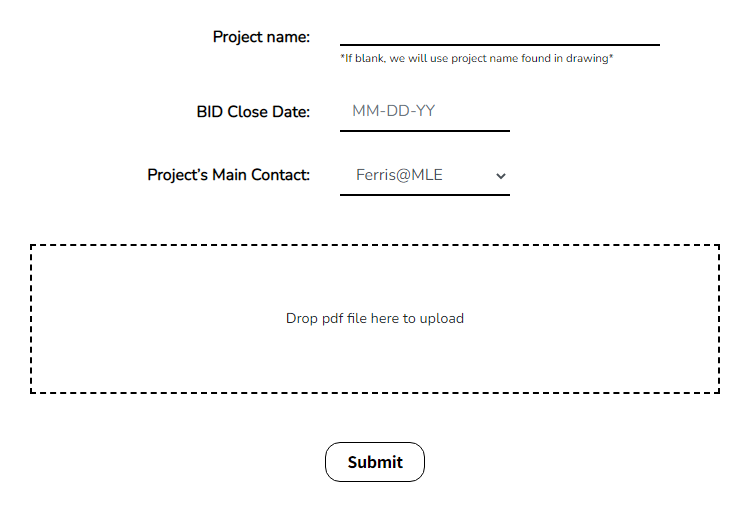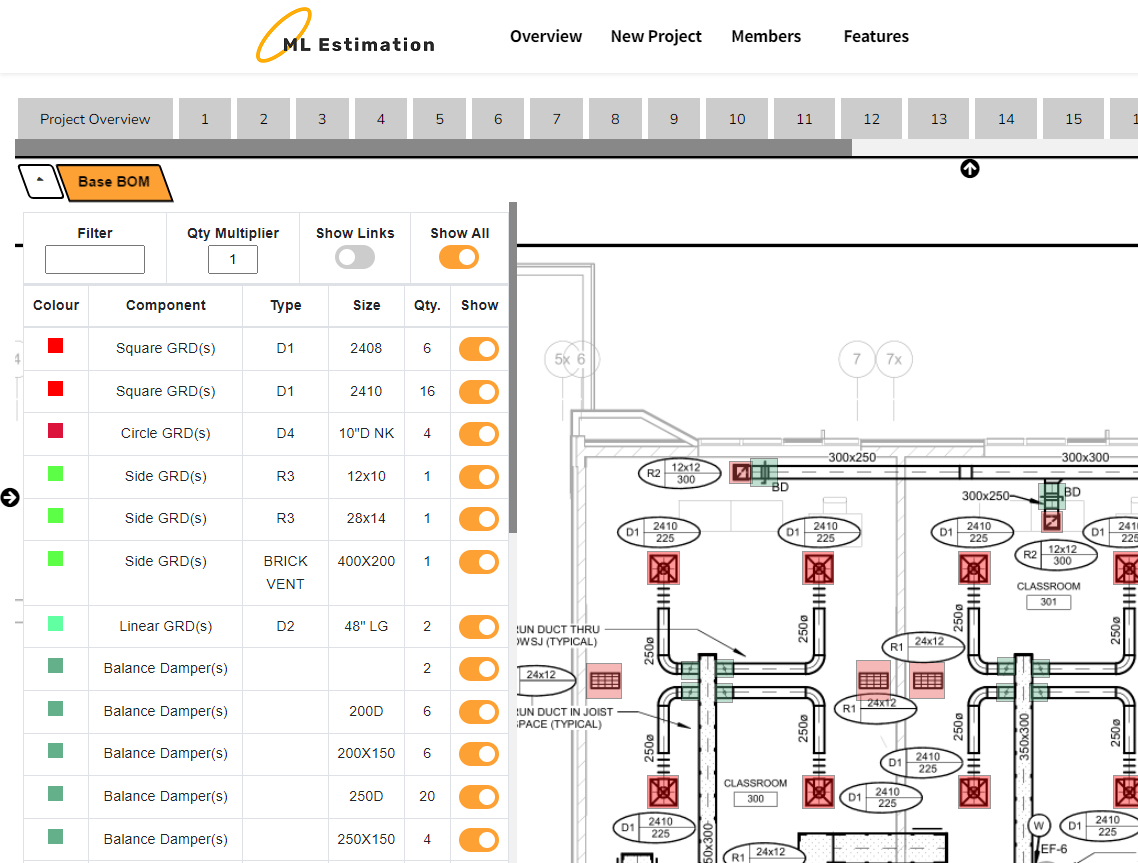 Step 2: Review and update the results online
Step 3: Download the results so you can:
A) Use with existing bid software
B) Coordinate with your customers